Troubleshooting system updates
Warning
SecureDrop Workstation is currently in a closed beta, and we do not recommend installing it for production purposes independently. See our blog post for more information.
After you log into Qubes, the SecureDrop Workstation preflight updater will prompt you to check for available system updates at least once per day.
If updates fail for any reason, the preflight updater will not launch the SecureDrop Client application until the underlying issue has been resolved. This is to ensure that the system is in a secure state before you interact with SecureDrop.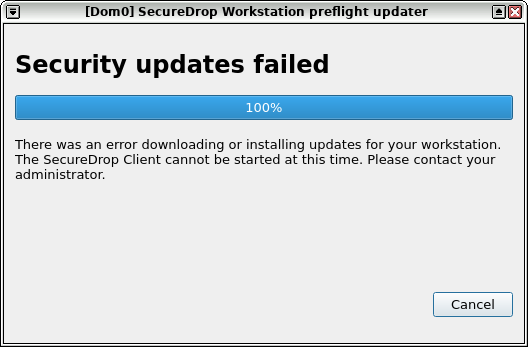 This guide offers troubleshooting steps for common update issues.